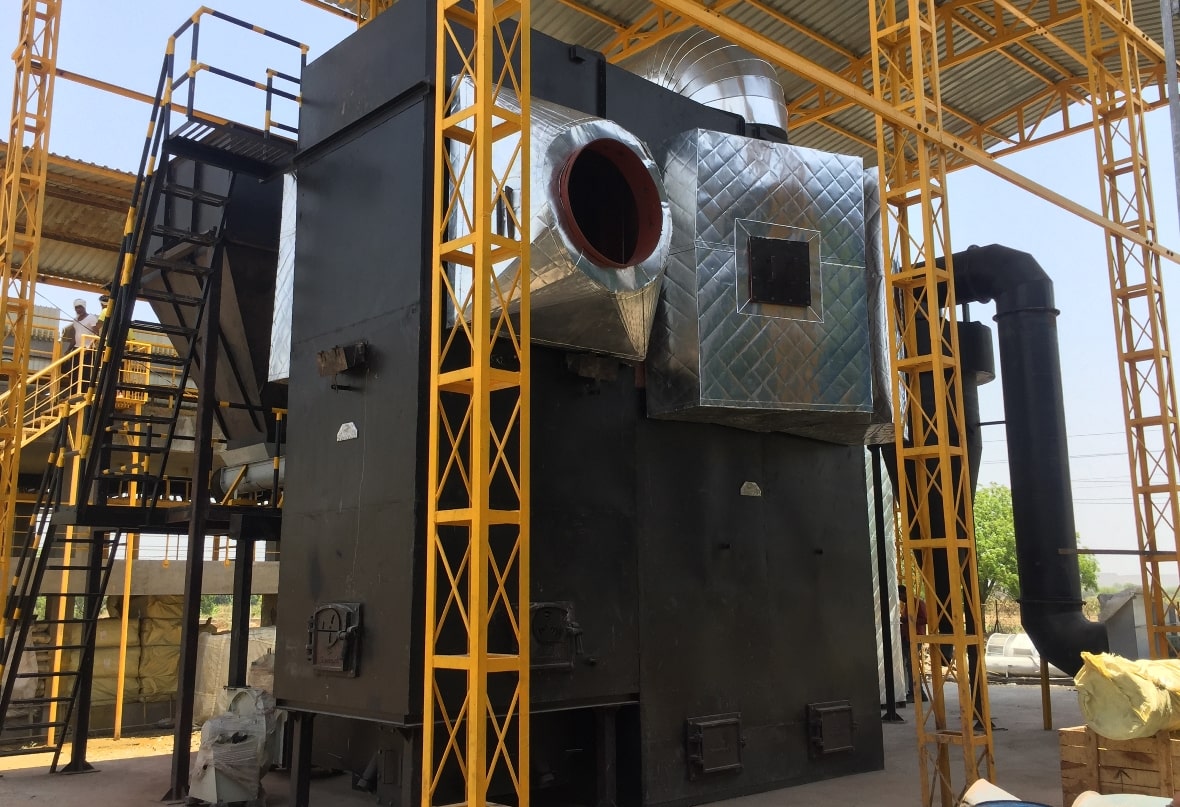 Solid Fuel Fired Indirect Hot Air Generator Working Concept
The Solid Fuel Fired - Fluidised bed - Indirect Hot Air Generator works on the principle of Air to Air Indirect Heat exchange.
Highly efficient combustion and heat exchange are the corner stones to success of such equipment.
High end electronics and sophisticated control system makes operation extremely easy and simple at the same time providing ruggedness to the system.